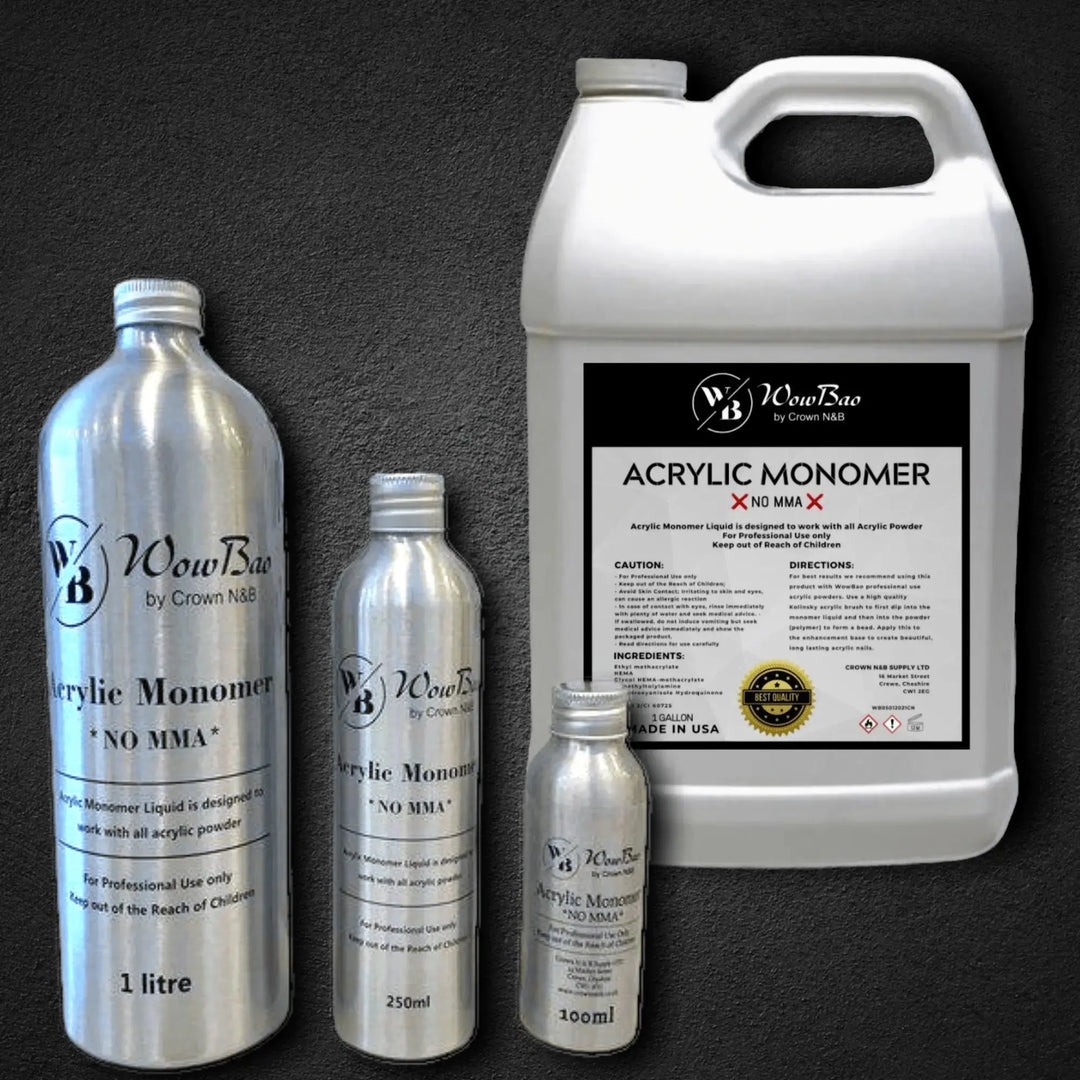 A Nail Technicians must have!
Our WowBao Acrylic Monomer creates a strong bond that doesn't break or split, with full flexibility to use with other Acrylic Powders.
Anti Yellowing
Medium Speed
Ideal for Warmer Salons or New Nail Technicians
Works with all Acrylic Powders
Strong Bonding
Anti Split, Lift and Breakage
Low Odour
Available in 4 Size Options
Featuring Anti-Yellow Protection.
It evaporates at a medium speed, giving you plenty of time to work the acrylic, idea for working in small warmer salons or ideal for New Nail technicians.
Note: Our products are intended for professional use only. When you buy this item, you agree that you are fully trained and qualified to use our products.
Monomer
The best monomer i used until now
Monomer
The best monomer i used until now