Golden Stickers (set of 2 self-adhesive)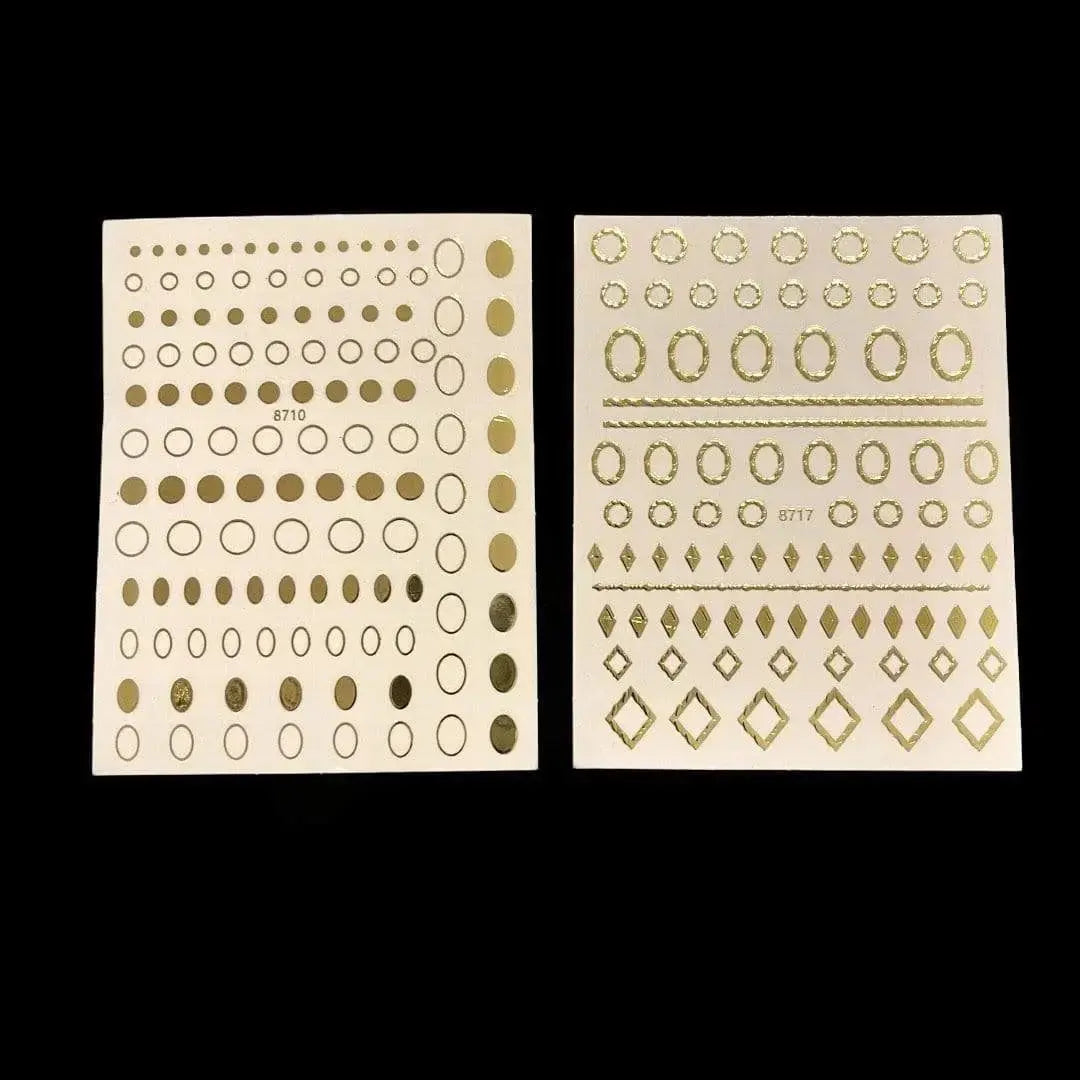 These Stickers are self-adhesive and made to help you create diverse and original designs that turn a client's nails into works of art.
Use Wowbao Nail Art Tweezers to pick up a sticker and placed it on cleaned nail surface, use the rubber on other side of the tweezers to press it flat on the nail. Seal it with wowbao diamond shine topcoat and cure for 45 seconds under wowbao LED lamp.
𝙋𝙡𝙚𝙖𝙨𝙚 𝙣𝙤𝙩𝙚: 𝙊𝙪𝙧 𝙥𝙧𝙤𝙙𝙪𝙘𝙩𝙨 𝙖𝙧𝙚 𝙞𝙣𝙩𝙚𝙣𝙙𝙚𝙙 𝙛𝙤𝙧 𝙥𝙧𝙤𝙛𝙚𝙨𝙨𝙞𝙤𝙣𝙖𝙡 𝙪𝙨𝙚 𝙤𝙣𝙡𝙮. 𝙒𝙝𝙚𝙣 𝙮𝙤𝙪 𝙗𝙪𝙮 𝙩𝙝𝙞𝙨 𝙞𝙩𝙚𝙢, 𝙮𝙤𝙪 𝙖𝙜𝙧𝙚𝙚 𝙩𝙝𝙖𝙩 𝙮𝙤𝙪𝙖𝙧𝙚 𝙛𝙪𝙡𝙡𝙮 𝙩𝙧𝙖𝙞𝙣𝙚𝙙 𝙖𝙣𝙙 𝙦𝙪𝙖𝙡𝙞𝙛𝙞𝙚𝙙 𝙩𝙤 𝙪𝙨𝙚 𝙤𝙪𝙧 𝙥𝙧𝙤𝙙𝙪𝙘𝙩𝙨.