Half-Moon Nail Buffer 100/180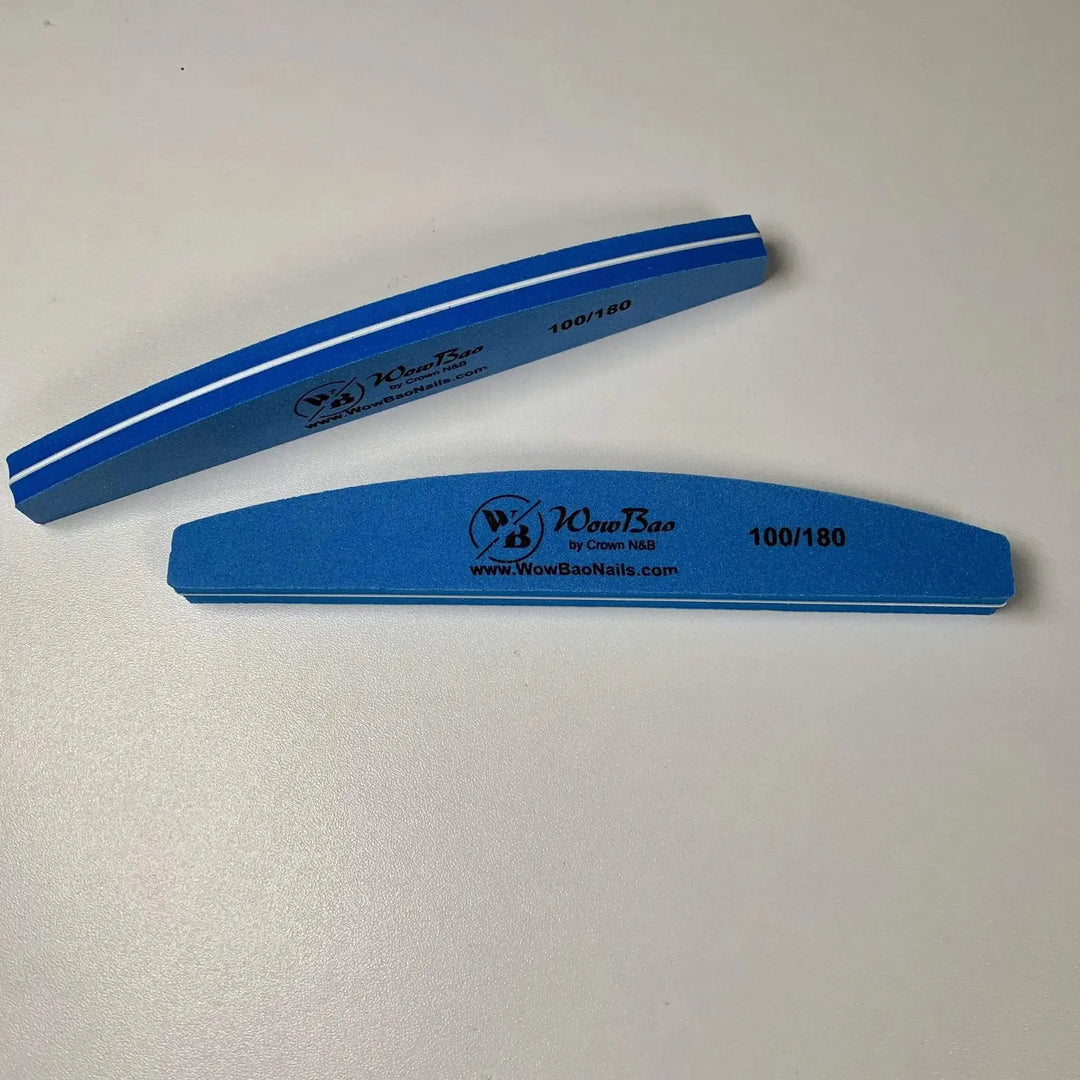 WowBao Half Moon buffer (100/180) is perfect for finishing off your nails and buffing out those final small imperfections on your acrylic or gel extensions. The half moon shape is a perfect 2in1 for buffing around the cuticles and down the sidewalls with ease. This buffer also has two different grit sides allowing you to save your space by combining two buffers into one!
𝙋𝙡𝙚𝙖𝙨𝙚 𝙣𝙤𝙩𝙚: 𝙊𝙪𝙧 𝙥𝙧𝙤𝙙𝙪𝙘𝙩𝙨 𝙖𝙧𝙚 𝙞𝙣𝙩𝙚𝙣𝙙𝙚𝙙 𝙛𝙤𝙧 𝙥𝙧𝙤𝙛𝙚𝙨𝙨𝙞𝙤𝙣𝙖𝙡 𝙪𝙨𝙚 𝙤𝙣𝙡𝙮. 𝙒𝙝𝙚𝙣 𝙮𝙤𝙪 𝙗𝙪𝙮 𝙩𝙝𝙞𝙨 𝙞𝙩𝙚𝙢, 𝙮𝙤𝙪 𝙖𝙜𝙧𝙚𝙚 𝙩𝙝𝙖𝙩 𝙮𝙤𝙪𝙖𝙧𝙚 𝙛𝙪𝙡𝙡𝙮 𝙩𝙧𝙖𝙞𝙣𝙚𝙙 𝙖𝙣𝙙 𝙦𝙪𝙖𝙡𝙞𝙛𝙞𝙚𝙙 𝙩𝙤 𝙪𝙨𝙚 𝙤𝙪𝙧 𝙥𝙧𝙤𝙙𝙪𝙘𝙩𝙨.
Love wowba
Its Quality. I have used loads of different buffers in the past. I will be sticking with Wowbao
Love wowba
Its Quality. I have used loads of different buffers in the past. I will be sticking with Wowbao
Love wowba
Its Quality. I have used loads of different buffers in the past. I will be sticking with Wowbao
Love wowba
Its Quality. I have used loads of different buffers in the past. I will be sticking with Wowbao