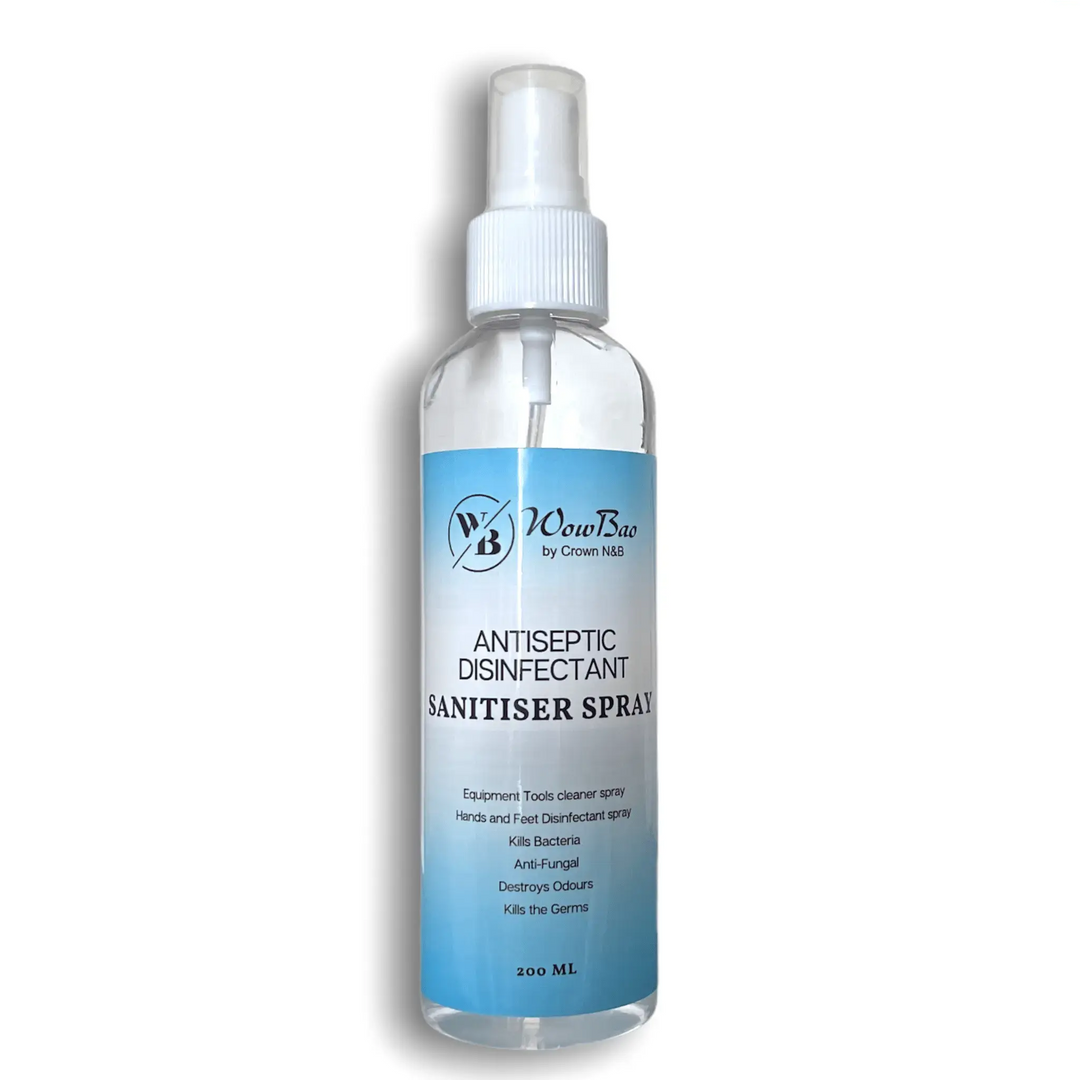 WowBao's handy 200ml Sanitiser Spray has multi-use functionality in helping you keep up with the sanitation standards of professional nails salons. Use this spray bottle to prepare hands and feet for treatments. Can also be used to prepare tools and quickly disinfect equipment in use.
Equipment Tools cleaner spray
Hands and Feet Disinfectant spray
Kills Bacteria
Anti-Fungal
Destroys Odours
Kills the Germs
Directions: Just spray it on the surface, hands, feet or tools and let dry. Can also be used to clean tabletops, lights, brushes or other soiled surfaces. 
Note: Our products are intended for professional use only. When you buy this item, you agree that you are fully trained and qualified to use our products.