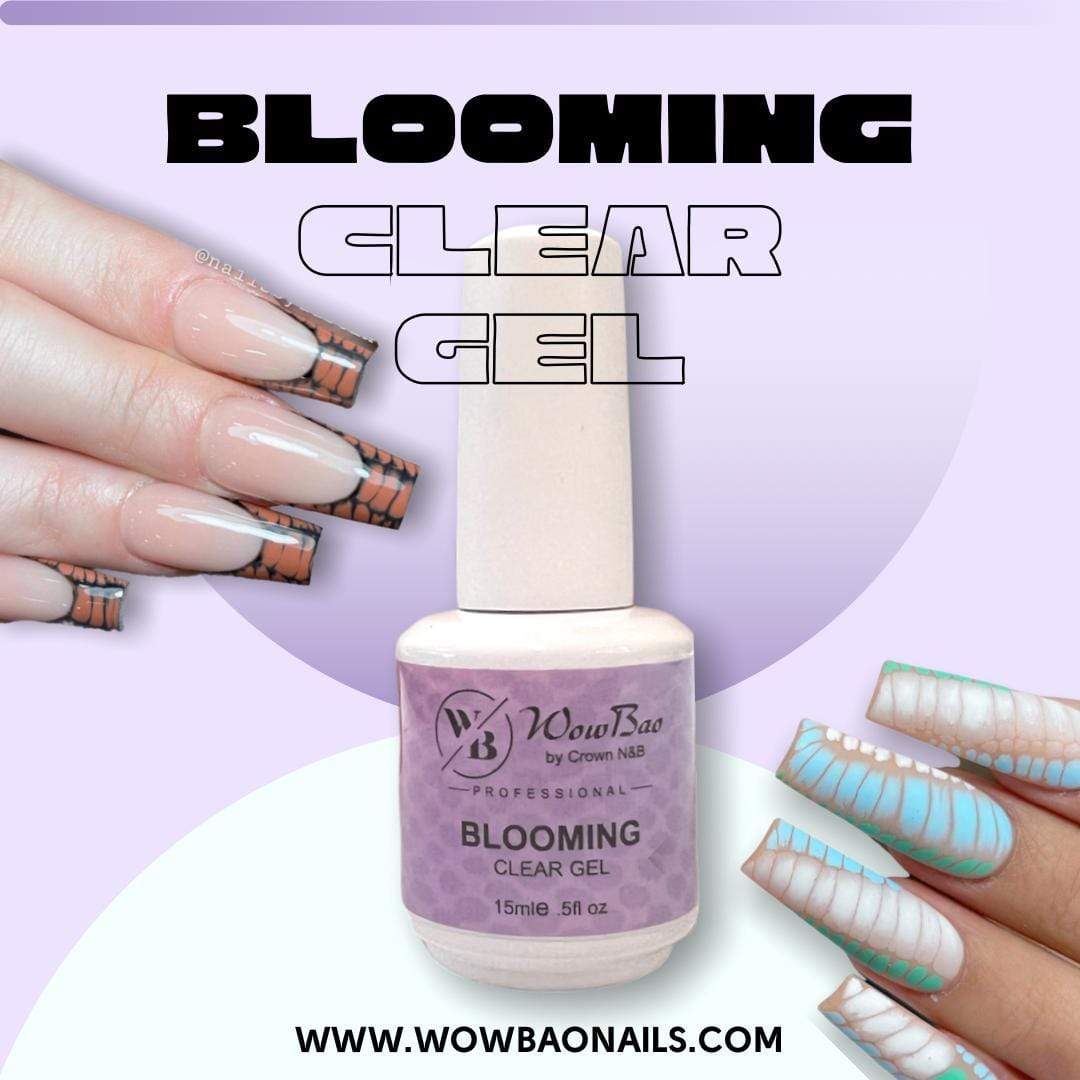 Blooming gel is a fantastic way to get great looking nail art in an easy and simple way.

Directions:

1. Apply a thin coat of the blooming clear gel on top of gel polish and do not cure

2. Using another Wowbao gel polish colour dot and swirl your design onto the nail. You will see the colour bloom outwards and create your designs

3. Cure this once you're happy with the design and then seal it with Wowbao Topcoat.
Don't forget to tag our Instagram @Wowbaonails when using Wowbao products !
For help & Advice Join our Facebook Group: Wowbao Nails Support Group
𝙋𝙡𝙚𝙖𝙨𝙚 𝙣𝙤𝙩𝙚: 𝙊𝙪𝙧 𝙥𝙧𝙤𝙙𝙪𝙘𝙩𝙨 𝙖𝙧𝙚 𝙞𝙣𝙩𝙚𝙣𝙙𝙚𝙙 𝙛𝙤𝙧 𝙥𝙧𝙤𝙛𝙚𝙨𝙨𝙞𝙤𝙣𝙖𝙡 𝙪𝙨𝙚 𝙤𝙣𝙡𝙮. 𝙒𝙝𝙚𝙣 𝙮𝙤𝙪 𝙗𝙪𝙮 𝙩𝙝𝙞𝙨 𝙞𝙩𝙚𝙢, 𝙮𝙤𝙪 𝙖𝙜𝙧𝙚𝙚𝙩𝙝𝙖𝙩𝙮𝙤𝙪𝙖𝙧𝙚 𝙛𝙪𝙡𝙡𝙮 𝙩𝙧𝙖𝙞𝙣𝙚𝙙 𝙖𝙣𝙙 𝙦𝙪𝙖𝙡𝙞𝙛𝙞𝙚𝙙 𝙩𝙤 𝙪𝙨𝙚 𝙤𝙪𝙧 𝙥𝙧𝙤𝙙𝙪𝙘𝙩𝙨.