Cuticle Oil Pineapple Scented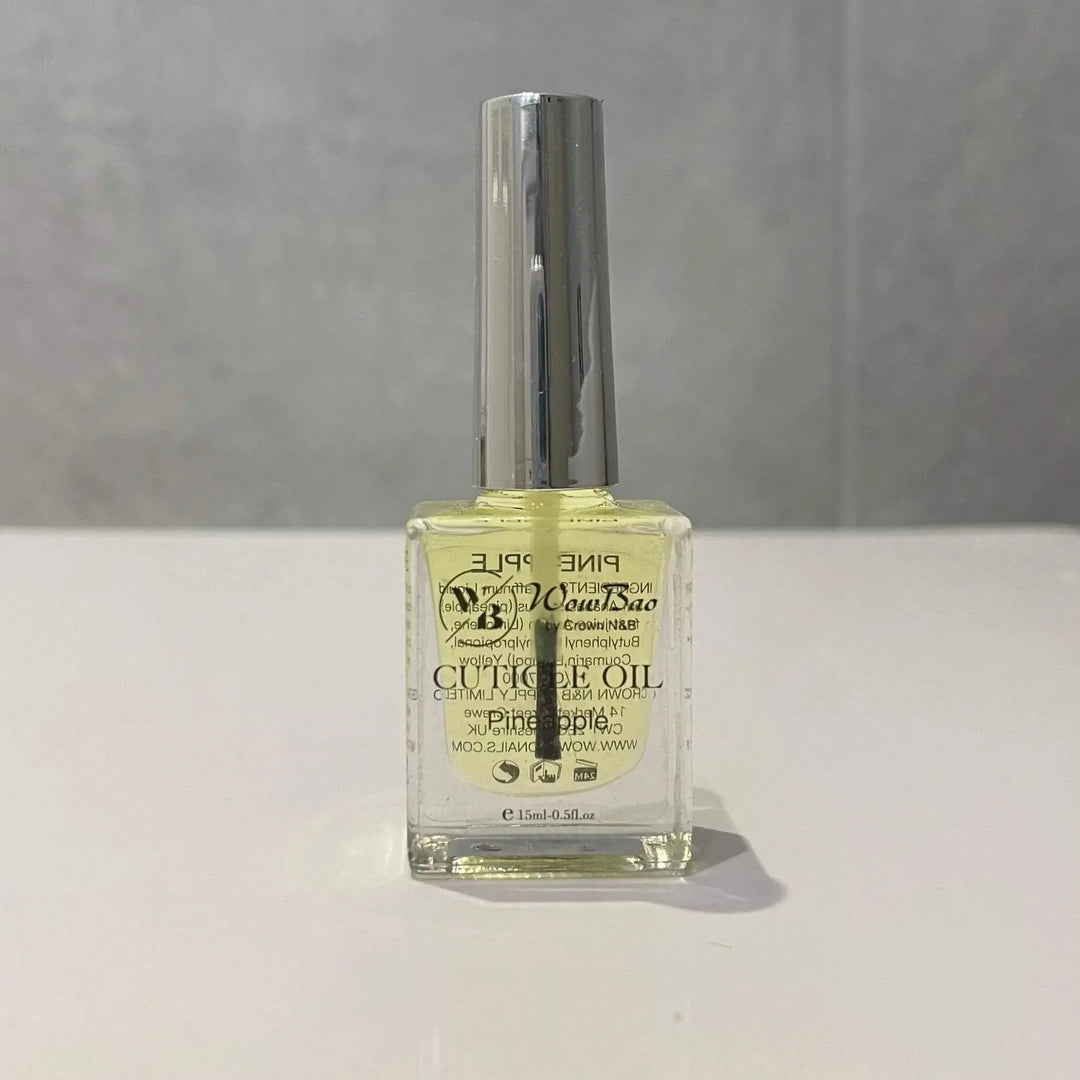 A moisturizing and soothing oil formulated for nail and cuticle care post-manicure and pedicure. Use the WowBao cuticle oil as the last step to finish a set of beautiful nails. Formulated to nourish nails and cuticles for longer lasting polish and better nail and cuticle health.

Note: Our products are intended for professional use only. When you buy this item, you agree that you are fully trained and qualified to use our products.
Gorgeous 😍
The pineapple oil smells absolutely devine...it works wonders around the cuticle area and a little goes a very long way, its consistency is just right not runny or to thick !!! My nails an cuticle area have never looked so healthy 😍😍
Gorgeous 😍
The pineapple oil smells absolutely devine...it works wonders around the cuticle area and a little goes a very long way, its consistency is just right not runny or to thick !!! My nails an cuticle area have never looked so healthy 😍😍
Gorgeous 😍
The pineapple oil smells absolutely devine...it works wonders around the cuticle area and a little goes a very long way, its consistency is just right not runny or to thick !!! My nails an cuticle area have never looked so healthy 😍😍
Gorgeous 😍
The pineapple oil smells absolutely devine...it works wonders around the cuticle area and a little goes a very long way, its consistency is just right not runny or to thick !!! My nails an cuticle area have never looked so healthy 😍😍