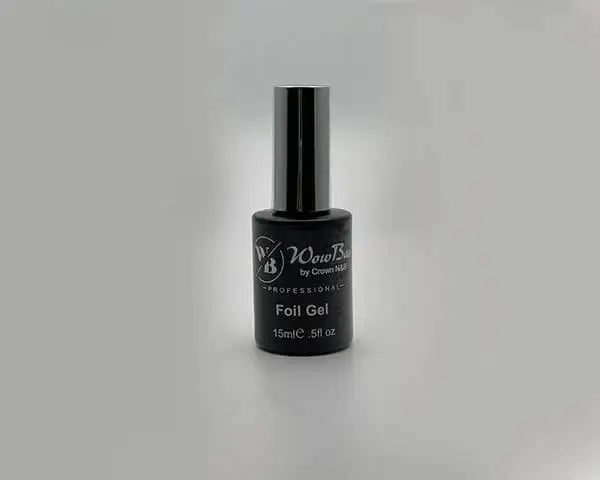 Our Perfect Every Time Wowbao Foil Gel will transfer any foils flawlessly onto your nails.
How to use it:
Step 1: Apply a thin layer of Wowbao Foil Gel then cure in Wowbao LED Lamp for 60 seconds
Step 2: Place the nail foil onto the tacky layer of the nail and use wowbao tweezers rubber to press it until the foil transfers
Step 3: Apply a thin layer of Wowbao Base Coat and finish off with the Wowbao Top Coat for the best results
𝙋𝙡𝙚𝙖𝙨𝙚 𝙣𝙤𝙩𝙚: 𝙊𝙪𝙧 𝙥𝙧𝙤𝙙𝙪𝙘𝙩𝙨 𝙖𝙧𝙚 𝙞𝙣𝙩𝙚𝙣𝙙𝙚𝙙 𝙛𝙤𝙧 𝙥𝙧𝙤𝙛𝙚𝙨𝙨𝙞𝙤𝙣𝙖𝙡 𝙪𝙨𝙚 𝙤𝙣𝙡𝙮. 𝙒𝙝𝙚𝙣 𝙮𝙤𝙪 𝙗𝙪𝙮 𝙩𝙝𝙞𝙨 𝙞𝙩𝙚𝙢, 𝙮𝙤𝙪 𝙖𝙜𝙧𝙚𝙚 𝙩𝙝𝙖𝙩𝙮𝙤𝙪𝙖𝙧𝙚 𝙛𝙪𝙡𝙡𝙮 𝙩𝙧𝙖𝙞𝙣𝙚𝙙 𝙖𝙣𝙙 𝙦𝙪𝙖𝙡𝙞𝙛𝙞𝙚𝙙 𝙩𝙤 𝙪𝙨𝙚 𝙤𝙪𝙧 𝙥𝙧𝙤𝙙𝙪𝙘𝙩𝙨.

Don't forget to tag our Instagram @Wowbaonails when using Wowbao products !
For help & Advice Join our Facebook Group: Wowbao Nails Support Group
Fabulous
I think this is so easy to use and do foil transfer thank you 😊 xxx
Fabulous
I think this is so easy to use and do foil transfer thank you 😊 xxx
Love it
Best foil gel on the market its a must have
Love it
Best foil gel on the market its a must have
Foil gel
Best one I've tried no waiting around for the gel to become tacky
It's brilliant to use x
Fabulous
I think this is so easy to use and do foil transfer thank you 😊 xxx
Fabulous
I think this is so easy to use and do foil transfer thank you 😊 xxx
Love it
Best foil gel on the market its a must have
Love it
Best foil gel on the market its a must have
Foil gel
Best one I've tried no waiting around for the gel to become tacky
It's brilliant to use x