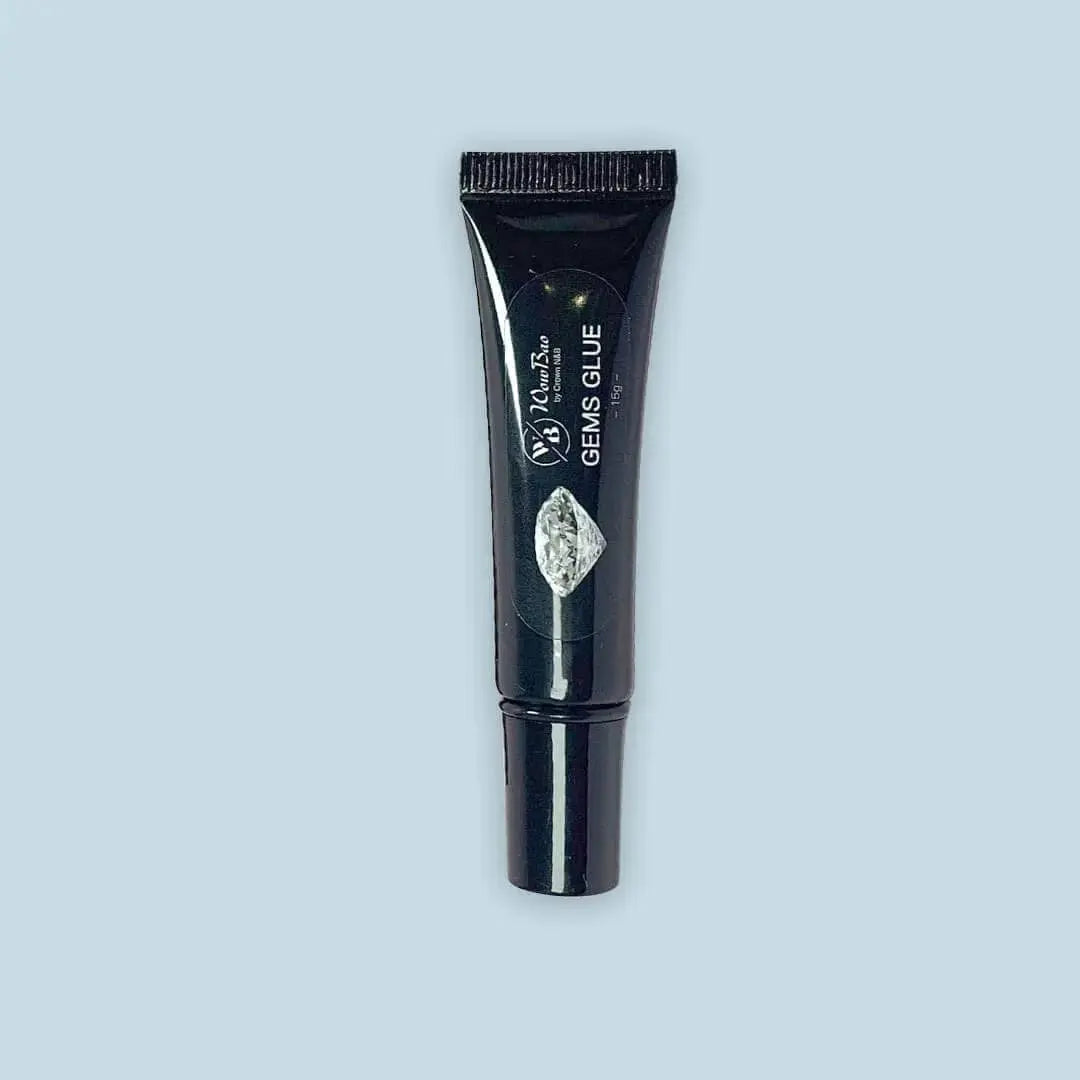 WowBao crystal nail glue
net weight 15g
𝙋𝙡𝙚𝙖𝙨𝙚 𝙣𝙤𝙩𝙚: 𝙊𝙪𝙧 𝙥𝙧𝙤𝙙𝙪𝙘𝙩𝙨 𝙖𝙧𝙚 𝙞𝙣𝙩𝙚𝙣𝙙𝙚𝙙 𝙛𝙤𝙧 𝙥𝙧𝙤𝙛𝙚𝙨𝙨𝙞𝙤𝙣𝙖𝙡 𝙪𝙨𝙚 𝙤𝙣𝙡𝙮. 𝙒𝙝𝙚𝙣 𝙮𝙤𝙪 𝙗𝙪𝙮 𝙩𝙝𝙞𝙨 𝙞𝙩𝙚𝙢, 𝙮𝙤𝙪 𝙖𝙜𝙧𝙚𝙚 𝙩𝙝𝙖𝙩 𝙮𝙤𝙪𝙖𝙧𝙚 𝙛𝙪𝙡𝙡𝙮 𝙩𝙧𝙖𝙞𝙣𝙚𝙙 𝙖𝙣𝙙 𝙦𝙪𝙖𝙡𝙞𝙛𝙞𝙚𝙙 𝙩𝙤 𝙪𝙨𝙚 𝙤𝙪𝙧 𝙥𝙧𝙤𝙙𝙪𝙘𝙩𝙨.
Best of the best!
Best gems glue i used in 5 years and i tried a lot of different brands. With this gel the gems will stay in place and hard to even take it off afte 4-5weeks! Grab while it's super great price!! I bought 2 to never run out haha
Simply the best
This gem glue is actually the best I've ever used, massive warning to us naughty nail tech's that are guilty of nibbling our own nails and gems, DON'T DO IT with this gem glue, I actually chipped two teeth doing it myself 😳🤦🏻‍♀️
Best of the best!
Best gems glue i used in 5 years and i tried a lot of different brands. With this gel the gems will stay in place and hard to even take it off afte 4-5weeks! Grab while it's super great price!! I bought 2 to never run out haha
Simply the best
This gem glue is actually the best I've ever used, massive warning to us naughty nail tech's that are guilty of nibbling our own nails and gems, DON'T DO IT with this gem glue, I actually chipped two teeth doing it myself 😳🤦🏻‍♀️