Deluxe Colour Chart of Full Hema Free Gel Polish Collection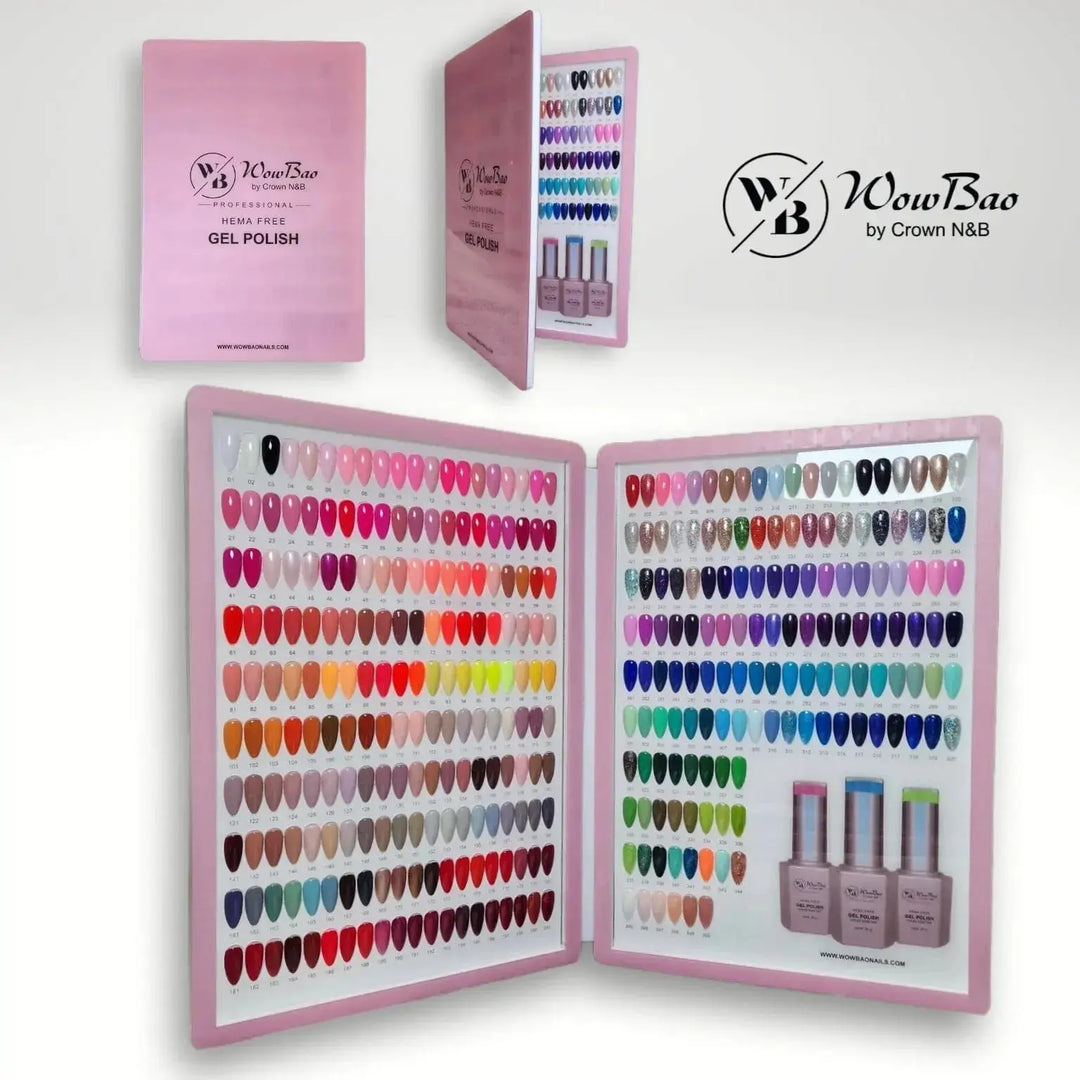 Deluxe Colour Chart of full hema free gel polish collection 
This professional looking, large sized acrylic reinforced book comes complete with all 350 HEMA Free gel polish colours pre swatched and put into number order.
This book is an essential piece of kit for your salon to show your clients all the wonderful HEMA free colour selection WowBao has to offer.
Complete with branding and QR codes to easily access Wowbao Nails social media.