Manicure & Pedicure Drill Bits Set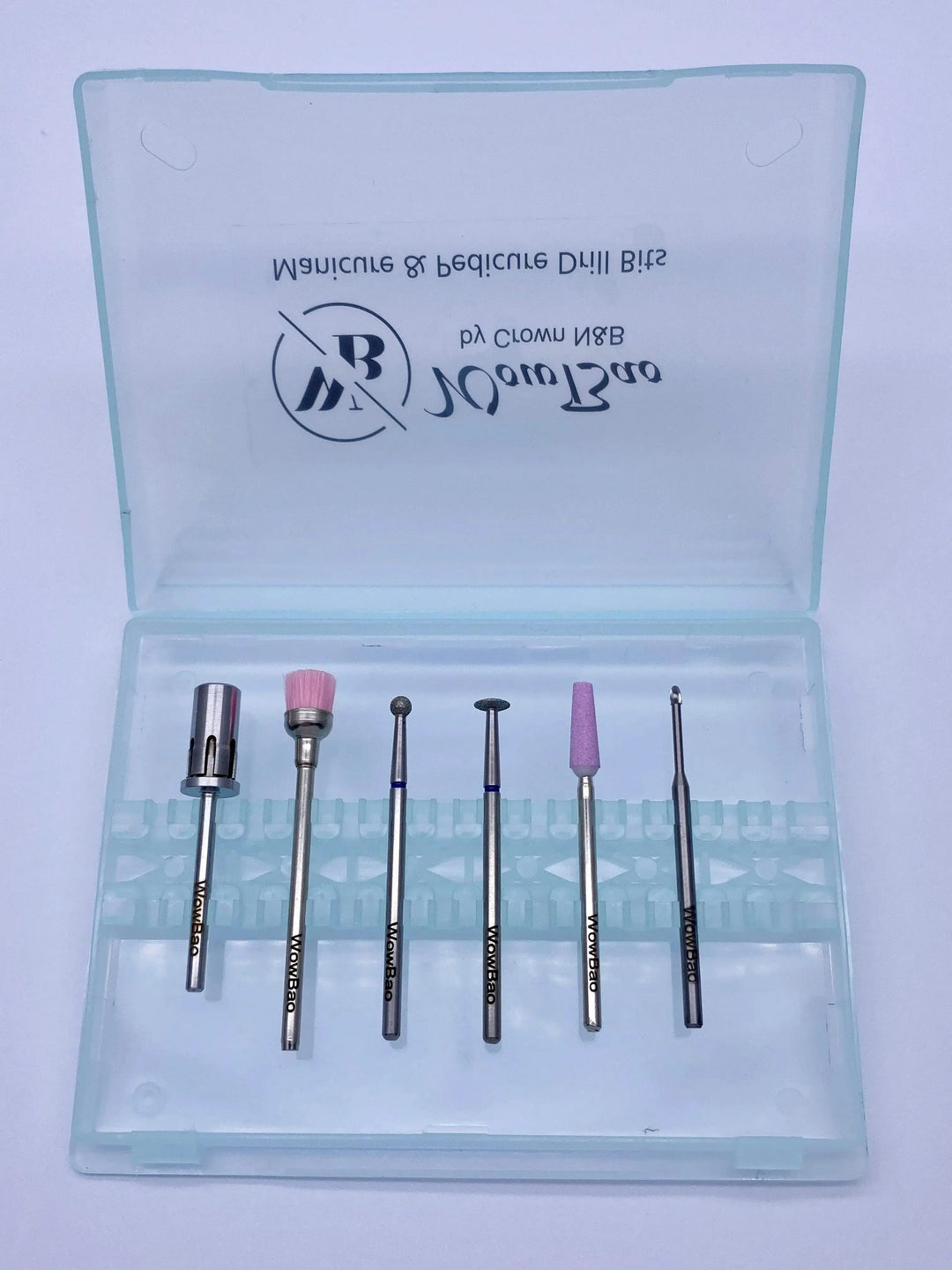 A complete set of the best quality, Carbide, stainless steel, and professional manicure and pedicure drill bits. This set includes 6 different drill bits engineered for reliability and durability. Made to help you create flawless manicures and pedicures of professional salon quality.
Mandrel easy-off - for sanding bands - silver
3 x Diamond Bits - silver
Mini Brush - Pink
Cuticle Clean bit
Note: Our products are intended for professional use only. When you buy this item, you agree that you are fully trained and qualified to use our products.