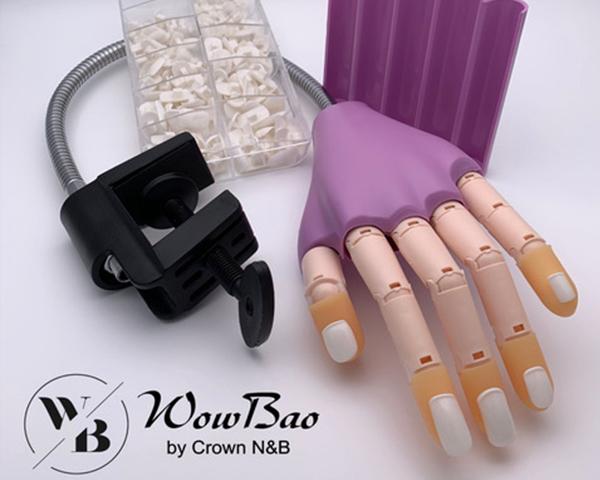 A practice hand for beginner and professional nail technicians alike. Great for those who want to learn how to do simple manis or practice creating more complex nail art. 
Detachable fingers from hand
Detachable nails from fingers
Extra replacement nail tips
Finger tray (good for curing under Nail Lamp)
Flexible fingers (easy to move when you practice)
Note: Our products are intended for professional use only. When you buy this item, you agree that you are fully trained and qualified to use our products.
Hand
Totally love my practice hand
Really is helping my learning
Hand
Totally love my practice hand
Really is helping my learning
Practice hand
The nails move so it's kinda hard a normal hand the nails don't move up and down so yes it pretty hard and pointless
Practice hand
The nails move so it's kinda hard a normal hand the nails don't move up and down so yes it pretty hard and pointless
Love it
I had problems with the hand I first bought it was broken and wow bao replaced my hand and sent me a free gift amazing service and great customer services xx