Wow Press On Nail Tips | Short Square WB2-01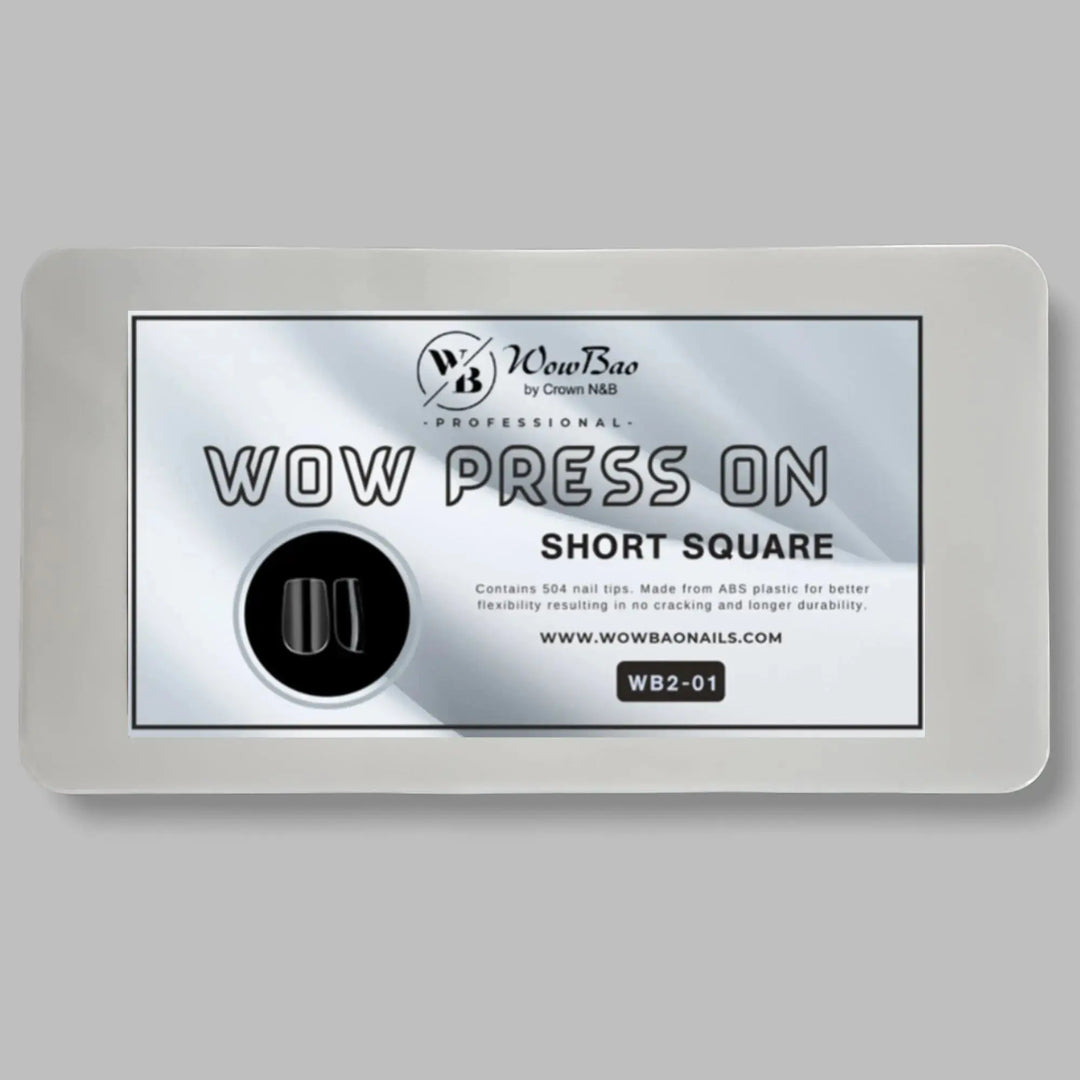 WOW PRESS ON nail tips are perfect for fast salon application. They are crystal clear so that gives you as much freedom as possible to create an endless possibility of designs and nail art looks for yourself or your clients.
Box contains: 500 tips from size 0 to 9.
Shape: Square
Colour: Clear
Length: Short
Check out WowBao's huge range of WOW PRESS ON & PERFECT NAIL TIPS 
𝙋𝙡𝙚𝙖𝙨𝙚 𝙣𝙤𝙩𝙚: 𝙊𝙪𝙧 𝙥𝙧𝙤𝙙𝙪𝙘𝙩𝙨 𝙖𝙧𝙚 𝙞𝙣𝙩𝙚𝙣𝙙𝙚𝙙 𝙛𝙤𝙧 𝙥𝙧𝙤𝙛𝙚𝙨𝙨𝙞𝙤𝙣𝙖𝙡 𝙪𝙨𝙚 𝙤𝙣𝙡𝙮. 𝙒𝙝𝙚𝙣 𝙮𝙤𝙪 𝙗𝙪𝙮 𝙩𝙝𝙞𝙨 𝙞𝙩𝙚𝙢, 𝙮𝙤𝙪 𝙖𝙜𝙧𝙚𝙚𝙩𝙝𝙖𝙩𝙮𝙤𝙪𝙖𝙧𝙚 𝙛𝙪𝙡𝙡𝙮 𝙩𝙧𝙖𝙞𝙣𝙚𝙙 𝙖𝙣𝙙 𝙦𝙪𝙖𝙡𝙞𝙛𝙞𝙚𝙙 𝙩𝙤 𝙪𝙨𝙚 𝙤𝙪𝙧 𝙥𝙧𝙤𝙙𝙪𝙘𝙩𝙨.

Don't forget to tag our Instagram @Wowbaonails when using Wowbao products !
For help & Advice Join our Facebook Group: Wowbao Nails Support Group