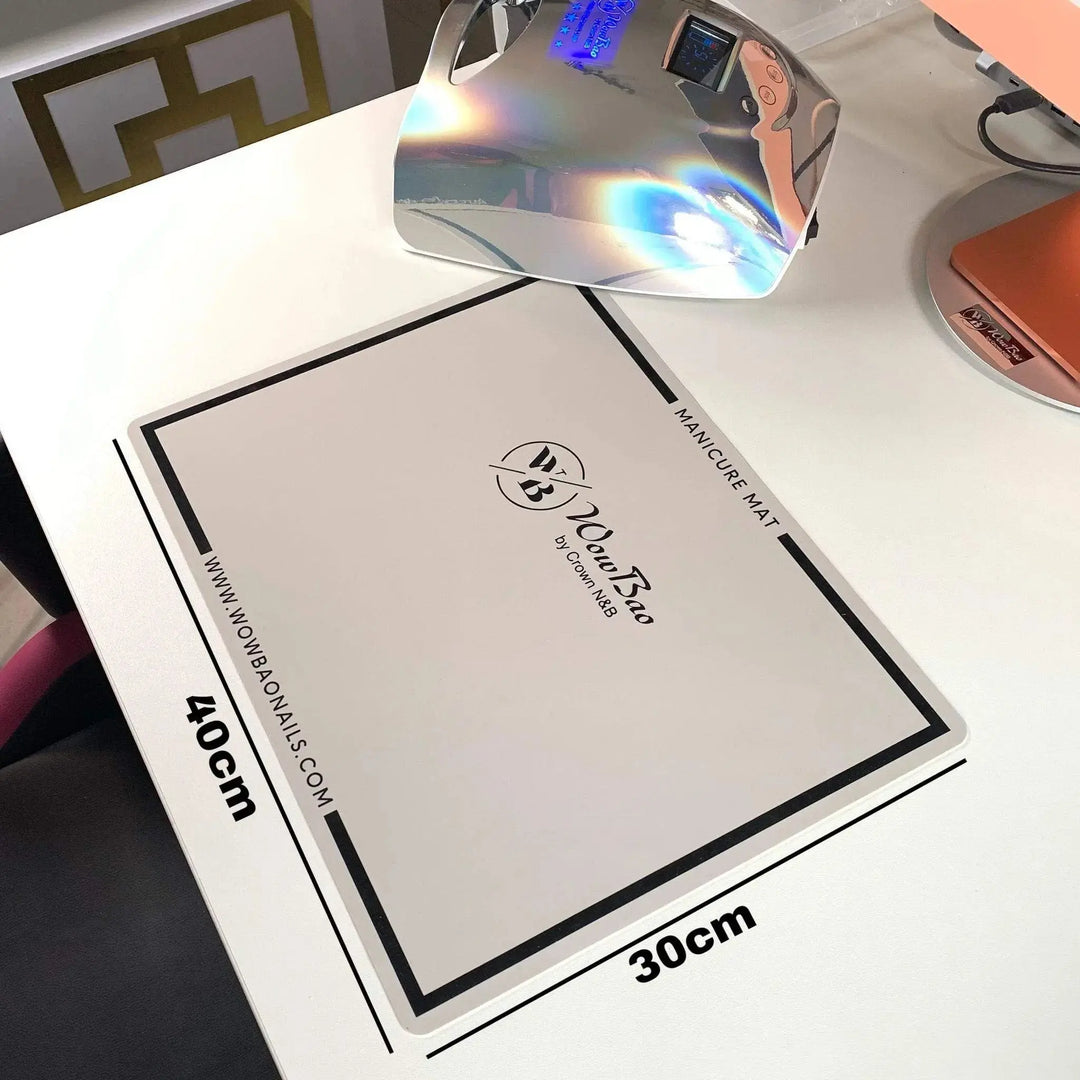 Wowbao Manicure Mat is made by super high-quality silicone allows you to wipe off with Wowbao Sanitizer or surface Cleanser. It also can be sterilized between usages.
Large Size: 40cm x 30cm
𝙋𝙡𝙚𝙖𝙨𝙚 𝙣𝙤𝙩𝙚: 𝙊𝙪𝙧 𝙥𝙧𝙤𝙙𝙪𝙘𝙩𝙨 𝙖𝙧𝙚 𝙞𝙣𝙩𝙚𝙣𝙙𝙚𝙙 𝙛𝙤𝙧 𝙥𝙧𝙤𝙛𝙚𝙨𝙨𝙞𝙤𝙣𝙖𝙡 𝙪𝙨𝙚 𝙤𝙣𝙡𝙮. 𝙒𝙝𝙚𝙣 𝙮𝙤𝙪 𝙗𝙪𝙮 𝙩𝙝𝙞𝙨 𝙞𝙩𝙚𝙢, 𝙮𝙤𝙪 𝙖𝙜𝙧𝙚𝙚 𝙩𝙝𝙖𝙩 𝙮𝙤𝙪𝙖𝙧𝙚 𝙛𝙪𝙡𝙡𝙮 𝙩𝙧𝙖𝙞𝙣𝙚𝙙 𝙖𝙣𝙙 𝙦𝙪𝙖𝙡𝙞𝙛𝙞𝙚𝙙 𝙩𝙤 𝙪𝙨𝙚 𝙤𝙪𝙧 𝙥𝙧𝙤𝙙𝙪𝙘𝙩𝙨.
Manicure mat
Doesn't say rubber mat looks like a hard back mat disappointed by this
Manicure mat
Doesn't say rubber mat looks like a hard back mat disappointed by this
Manicure mat
Doesn't say rubber mat looks like a hard back mat disappointed by this
Manicure mat
Doesn't say rubber mat looks like a hard back mat disappointed by this